Big Sky Bible Camp is the perfect place to host your next church retreat, school event, or family reunion.  We have been blessed with a beautiful location and great facilities that we desire to use as instruments for God's glory.
Our facilities can host up to 100 people in the winter and 135 people during the fall and spring. Guests can customize their retreat to best fit the needs of the group by choosing buildings, activities, and food services. Our activities include field games, a ropes course, swimming, canoeing, basketball, board games, ping pong, foosball, snow tubing, volleyball, gaga ball, a large playground, and more.

For more information regarding facility rental, please contact us at [email protected] or (406) 837-4864.
*Please note- Big Sky Bible Camp's facility is not available June through August due to BSBC programs using the facility.
Traber Chapel is a great multipurpose building. It has the capacity to seat up to 150 people and is equipped with a sound system, LCD projector, and pull down screen for any audio or visual needs. For rainy or cold days, the chapel is a perfect place to play indoor games such as dodge ball.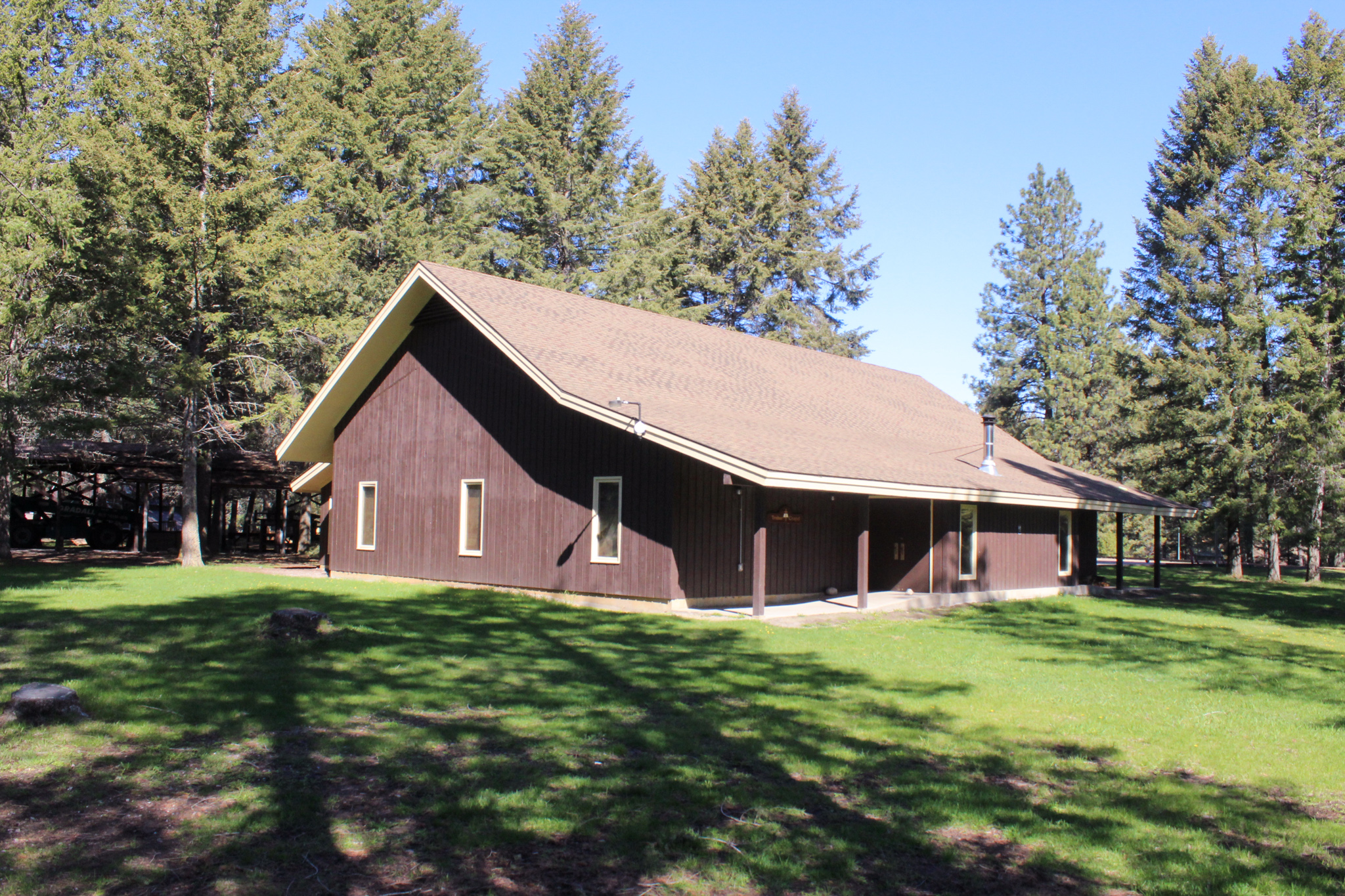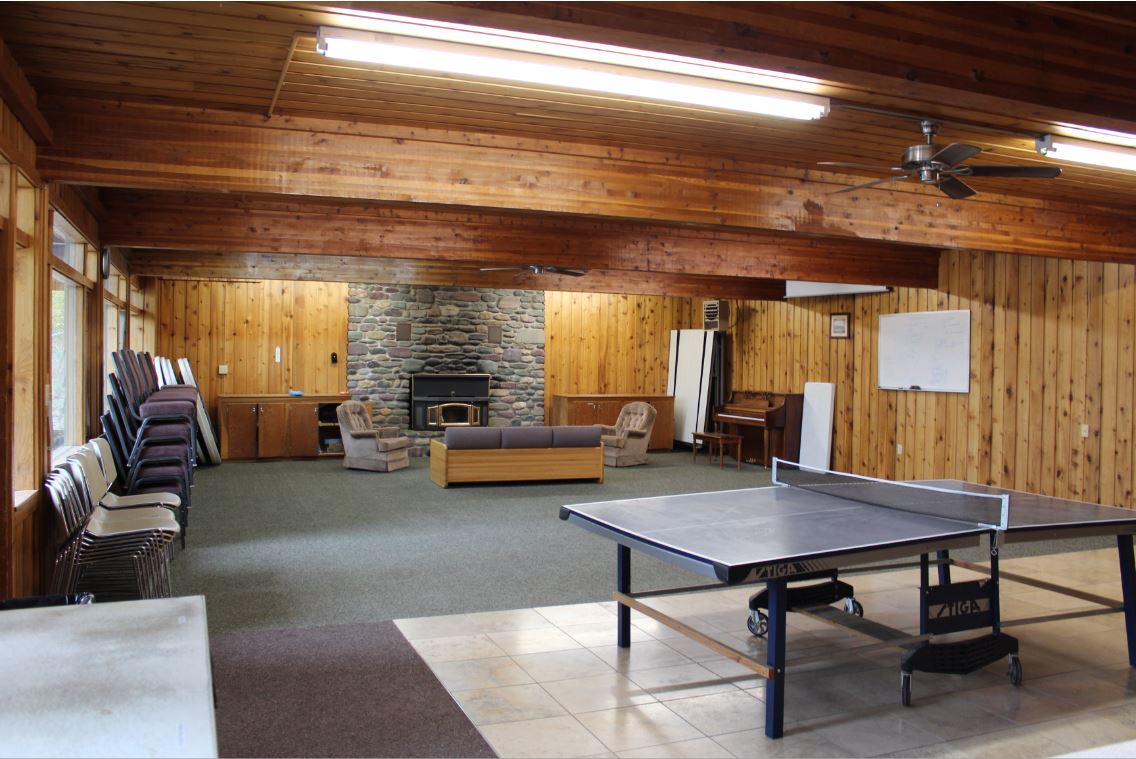 Downstairs Multipurpose Room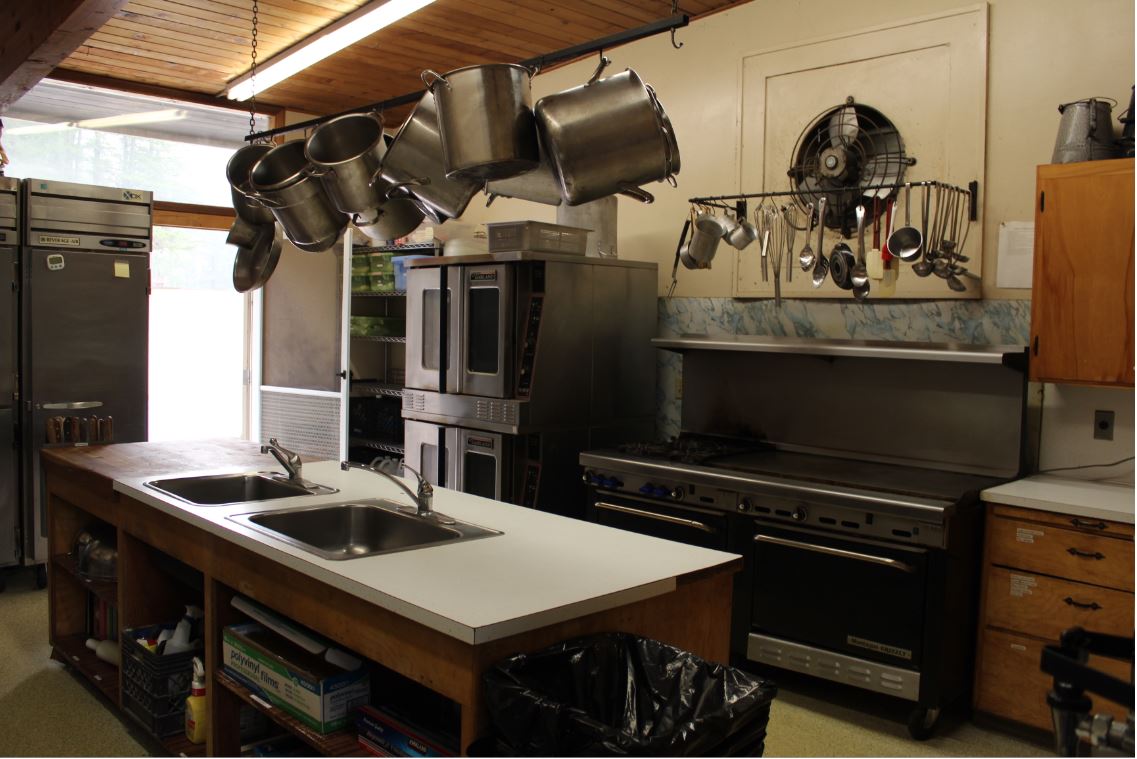 The main floor of Aeneas Lodge serves as a dining hall that seats up to 100 people, and is equipped with a commercial kitchen that guests may use to cook for themselves or can have Big Sky Staff cook for them. At the guest's request, Big Sky staff will open our espresso bar so guests may purchase specialty drinks and Big Sky Merchandise. Step out the door onto the deck and enjoy a beautiful sunrise or sunset over Peterson Lake and the Swan Mountain Range. Aeneas Lodge is centrally located on our property and has a beautiful stone fireplace in the basement that continues up into the main floor of the lodge. The basement has newly renovated bathrooms and a multipurpose room that can be used as a conference room for smaller groups or a game room for groups large or small. There is foosball and a ping pong table, along with many board games for anyone to play. For meetings, there is a whiteboard and pull down screen with availability to a LCD projector.
Crater Cottage is a great place for small families, retreat speakers, or folks with physical limitations. It has a short walk to Aeneas Lodge and easy access for vehicles. The cottage has two floors that have the same amenities. Each floor has two bedrooms with queen sized beds, a full bathroom, and a furnished living room with mini fridge, coffee maker, and microwave. Wake up to beautiful views of Peterson Lake and the Swan Mountain Range from the warmth of your bed or out on the deck.
Pastors and Christian workers are welcome to take advantage of a free 2 night stay in our Crater Cottage with their immediate family.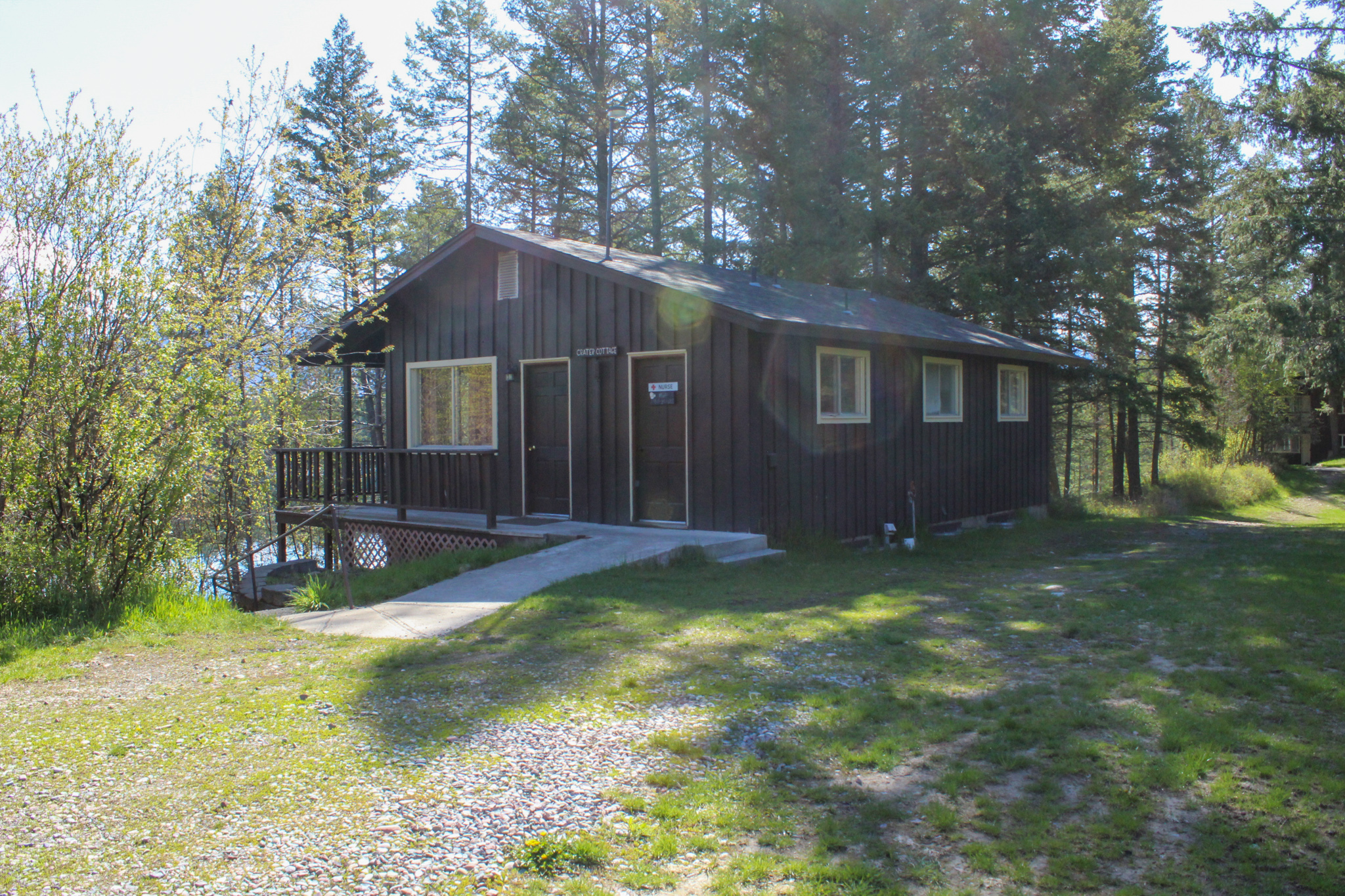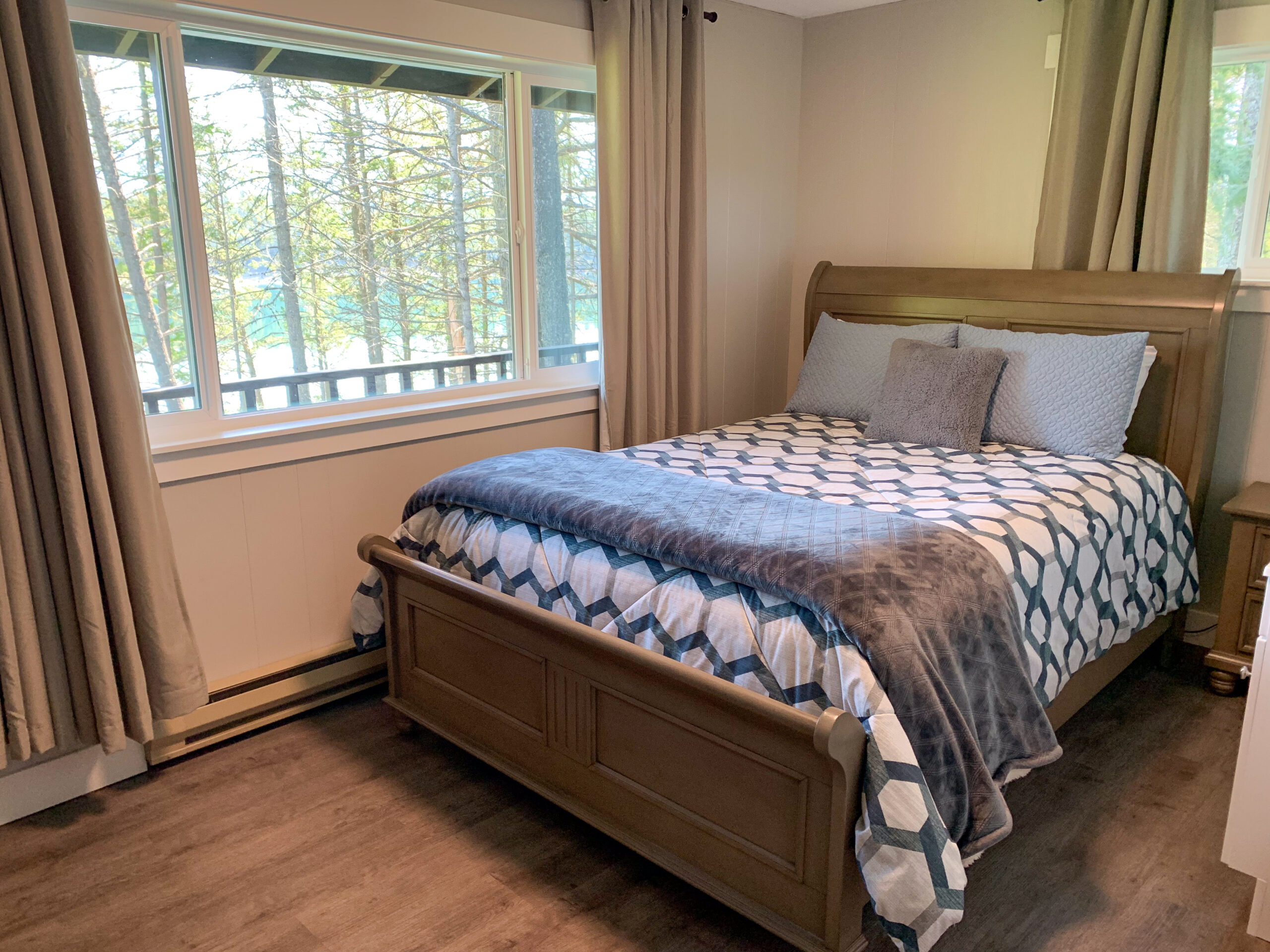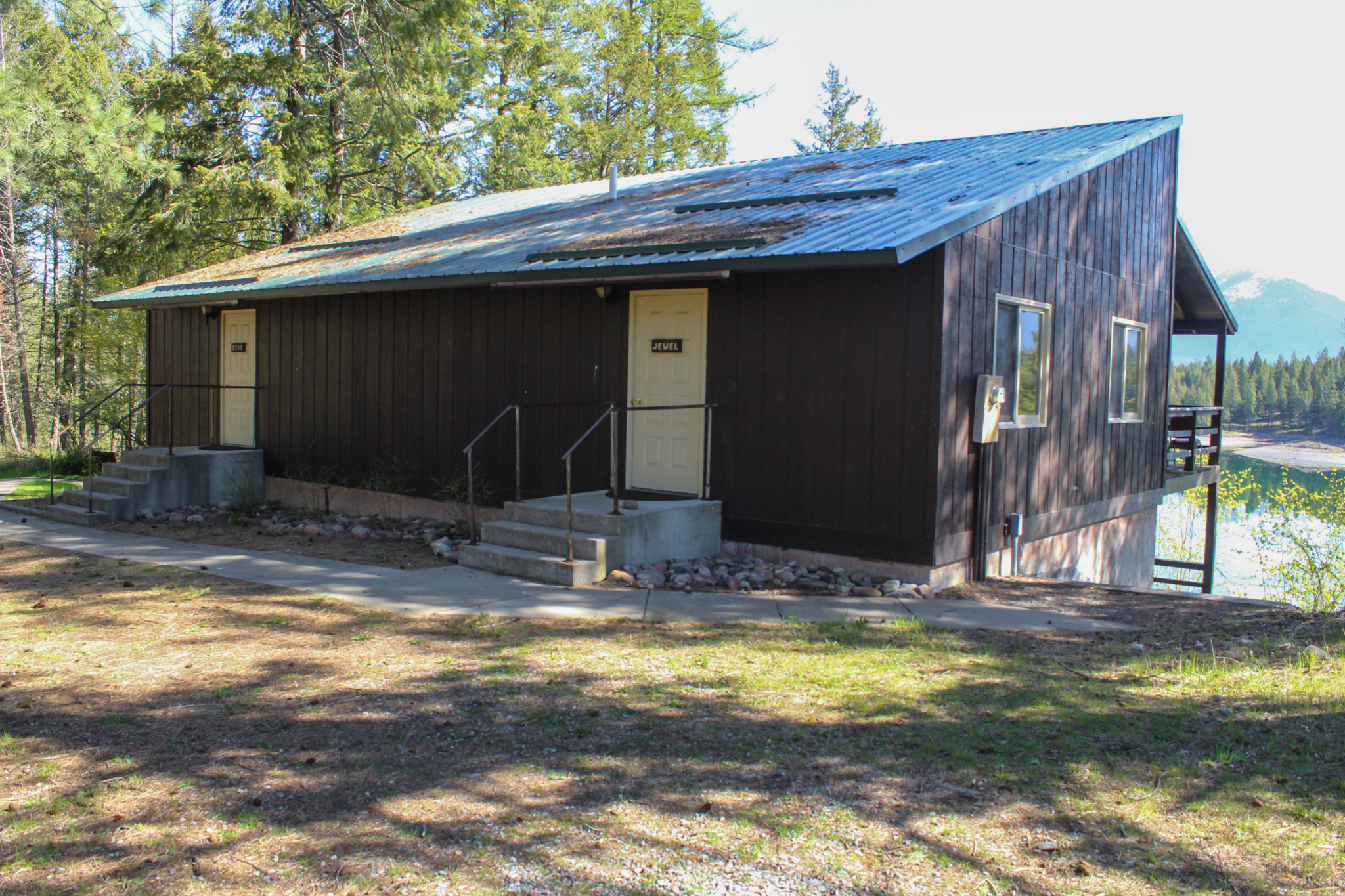 Balcony View of Peterson Lake
Big Sky has two main dorms located on opposite sides of camp. Each dorm is comprised of 4 bedrooms, each of which sleeps 12 people (bunk bed style) with a bathroom and shower in every room. Each floor has a day room and balcony overlooking Peterson Lake. Day rooms are furnished with couches and a wood stove for a cozy place for small groups to meet.
Our Outback is a seasonal facility used mostly for larger groups. It is open April-October and consists of 6 cabins; 4 of the cabins can each sleep 10 people (bunk bed style), and 2 of the cabins each have one queen sized bed.
For those staying in the Outback, there is a bathhouse a short walk away from each of the cabins.
For guests wanting to tent or bring an RV, the Outback is a great place to do that. There are limited RV hook ups, but those guests are also welcome to use the bathhouse.
Two of the Outback Cabins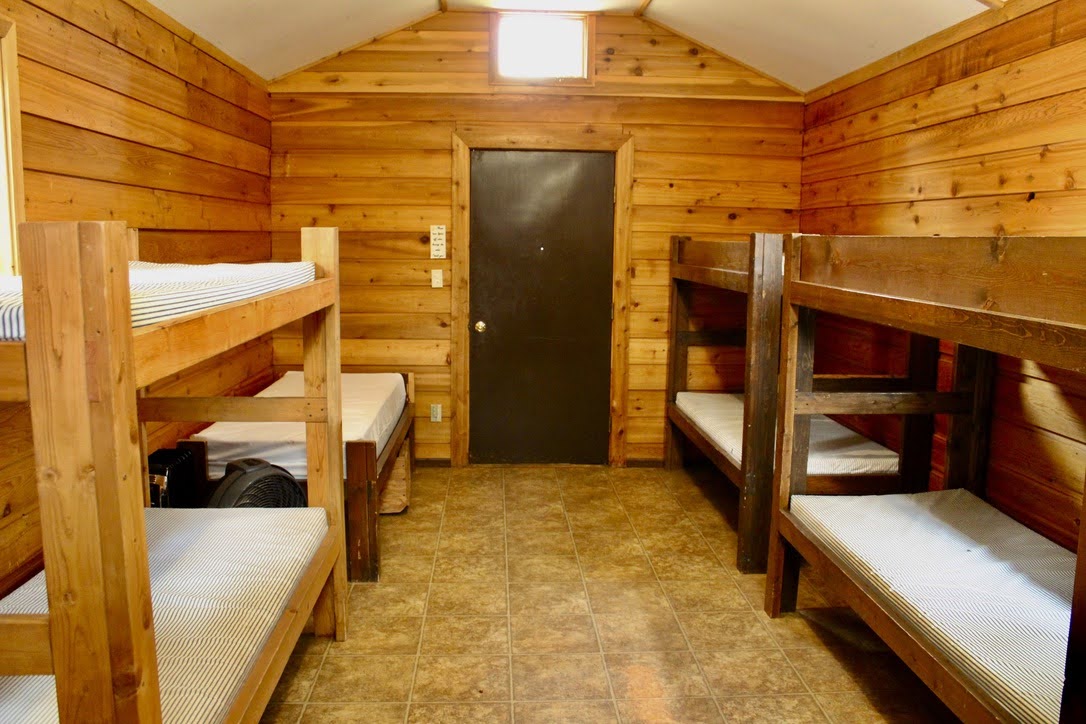 Inside Spotted Bear Cabin