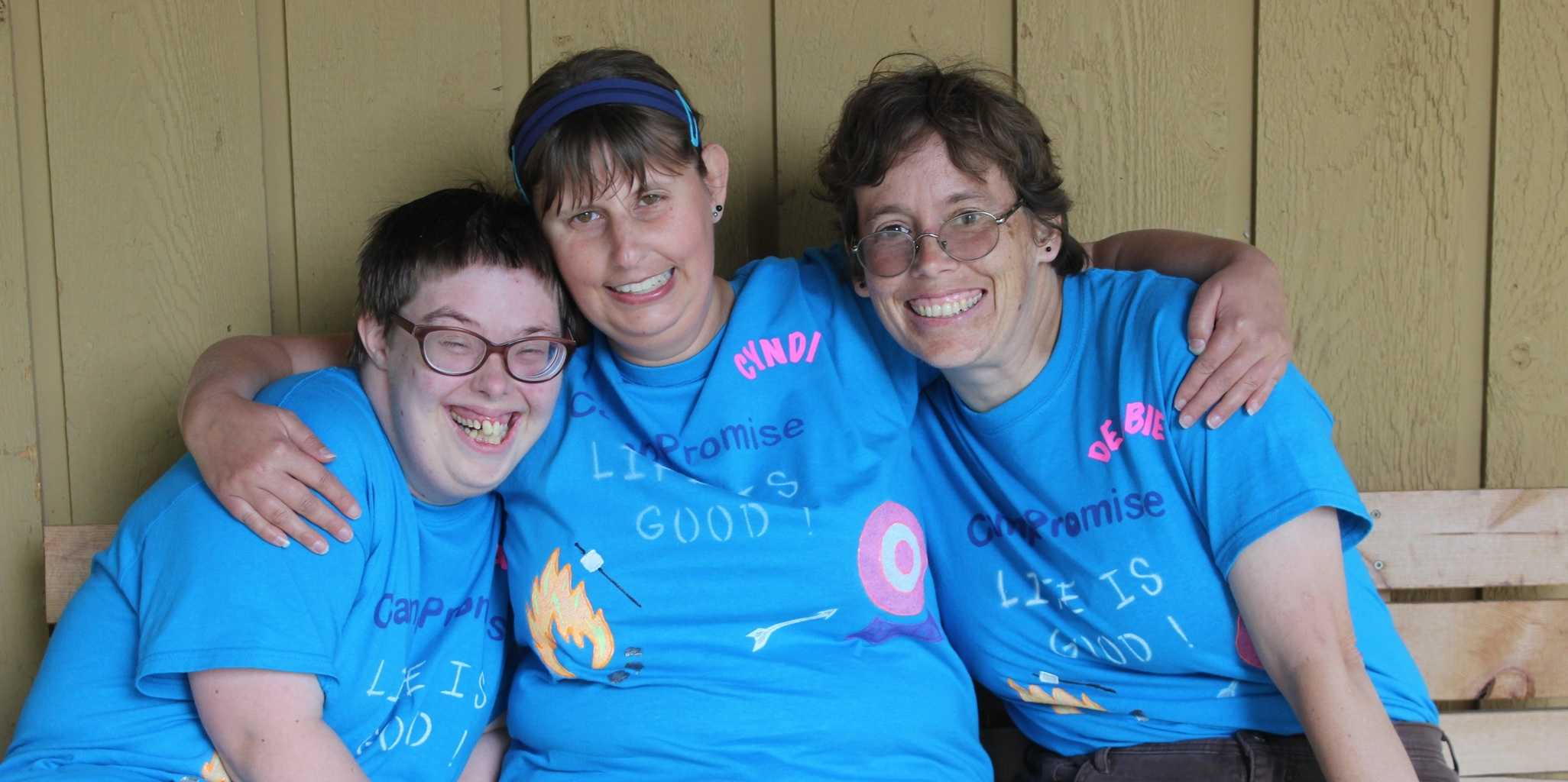 ---
Summer 2023 Dates:
Day Camp 1: (for ages 20+) June 13-16, 2023
Day Camp 2: (for ages 8-25) June 20-23, 2023
Overnight Camp 1: (for ages 10+) June 26-30, 2023
Overnight Camp 2: (for ages 10+) July 3-7, 2023
REGISTRATION CLOSED FOR OVERNIGHT CAMP 2023
NEW IN 2023: Overnight camp will run from Monday thru Friday, instead of Tuesday thru Saturday.
All applications are taken on a first come, first serve basis.  Please see below for any special instructions for New Campers.
Registration is open January 1st.  To reserve your place at camp there must be a completed application and the $50 non-refundable deposit submitted to BSBC.  Acceptance to camp will be on a first come basis.  ALL NEW CAMPERS WILL NEED TO HAVE A CAMPER INTERVIEW COMPLETED BEFORE THEY WILL BE ACCEPTED.
---
---
At overnight camp, campers stay in cabins with their counselors. Each week of camp offers several activities, including swimming, ropes course, canoeing, and many other traditional camp experiences. Many memories are made at our cookouts and our end of the week banquet and carnival. Summer 2023 we will have two weeks of traditional camp:
Camp Promise 1: June 26-30, 2023
Camp Promise 2: July 3-7, 2023
REGISTRATION CLOSED FOR OVERNIGHT CAMP
The cost of overnight camp is $375 per camper.
---
To register online please follow the instructions below.
Click

Register Now

.  This will take you to an online registration form.  If you do not have a Username follow the prompts to create one.  If you have forgotten your Username or Password please call Big Sky Bible Camp at (406)-837-4864.
Fill out all forms COMPLETELY.
Make your $50 deposit online, or you can pay with a check.  (Please make checks payable to "Big Sky Bible Camp" and include your camper's name in the memo).
Check your inbox for the automated confirmation email. If you are a returning camper this email will inform you of your acceptance status.  Confirmation emails will be sent within days of receiving your application and the $50 deposit.
ALL campers must complete the M

e

dication Sheet and bring it with them to registration.

FIRST TIME CAMPERS ONLY

, must fill out a

Physician's Form.

  Please print off the form, have your doctor fill it out completely, and get it to Big Sky Bible Camp by May 1st.  Please see the New Camper Tab to see all the information you need to know.
The remainder of your payment is due before camp starts.
---
At registration the camp nurse will have your camper's Medication Information Sheet and will confirm all medications and treatments needed for the week.  No medications, prescription or OTC, are allowed in cabins.  Prescription medication and OTC allergy medication must be checked in with the camp nurse at registration. The nurse will disperse these medications as necessary throughout the week. Other OTC medications are not to be brought to camp. The camp nurse keeps a supply of OTC medications available for use if deemed appropriate. Any prescriptions or OTC allergy medication brought to camp must:
Be in the original container.
Include the name of the camper and the physician prescribing the medication.
Include physician's instructions for dosage. If a dosage other than the printed dosage is necessary, a signed doctor's note is required.
Include only the number of doses necessary for the camper's stay at camp.
The camp nurse will be available during camper registration for any additional concerns or instructions.